Description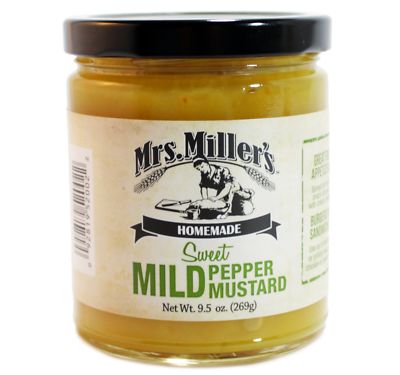 Mrs. Miller's Mild Pepper Mustard 9.5 Oz. (2 Jars)
---
Product Overview
This mustard is packed full of fresh, homegrown peppers combined with mustard and vinegar to give it a delicious, slightly sweet taste. Use this mustard to add flavor to your favorite sandwiches, burgers and hotdogs.
Features
Mild Pepper Mustard
Old fashioned recipe
Details
Product Dimensions: 6 x 3 x 6 inches ; 2.4 pounds
Shipping Weight: 2.4 pounds
UPC: 092819520022
---
Payment & Security
Your payment information is processed securely. We do not store credit card details nor have access to your credit card information.