Description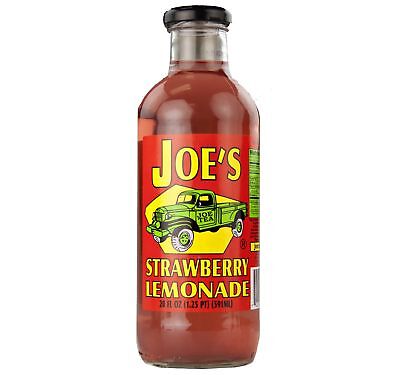 Joe Tea Strawberry Lemonade 20 oz. Bottle (12 Bottles)
---
Product Overview
Succulent. Is there any word that better describes the irresistible taste of fresh-off-the-vine strawberries? Now consider mixing that luscious strawberry flavor with lemonade. All at once, there is an explosion of sweet, sour, juicy bouncing around in your mouth!
Features
Joe Tea is a cool and refreshing alternative to the bland ordinary teas you get everywhere else.
If you're looking for a uniquely sensational refreshment experience- you're onto it! Joe's Strawberry Lemonade!
Grab a bottle of Joe Tea when you need to guzzle on a hot summer day.
Get "hep" to the real good stuff!
Details
Shipping Information: View shipping rates and policies
UPC: 688943366379
---
Payment & Security
Your payment information is processed securely. We do not store credit card details nor have access to your credit card information.