Description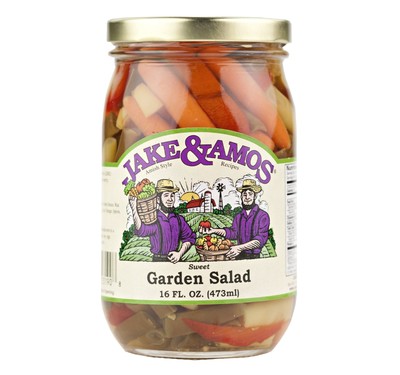 Jake & Amos Sweet Garden Salad 16 oz. (2 Jars)
---
Product Overview
Jake & Amos® Sweet Garden Salad is prepared with vinegar, spices and a hint of sugar for a salad that is seasoned to perfection. This salad combines green beans, wax beans, carrots, peppers and corn to make a crunchy side dish that will be a welcome addition at your next picnic.
Details
Product Dimensions: 8 x 4 x 6 inches
Shipping Weight: 3.5 pounds
UPC: 718531231908
---
Payment & Security
Your payment information is processed securely. We do not store credit card details nor have access to your credit card information.