Description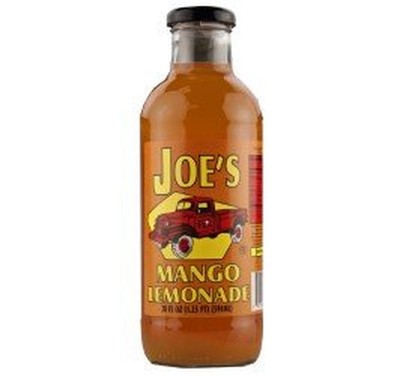 Joe Tea Mango Lemonade 20 oz. (12 Bottles)
---
Product Overview
"What makes thisd stuff so special"? A simple answer is "Have you tasted it"? We do our best to make mindbogglingly- great – tasting stuff that sports our retro logo,which you can generally spot from across a large room. Some of our drinks are a little sweet, some are a lot sweet, and some are completely unsweetened. Everything we do is done in small batches with the highest quality ingredients. Our products explode with flavor and leave you with one thought, "More"! For those of you already in the know, we thank you for your support.
Features
Joe Tea's Mango Lemonade delivers a cool and refreshing tropical alternative to the bland, ordinary flavors you get everywhere else.
Discover the great flavor that makes Joe Tea a real winner.
Grab a bottle of Joe Tea when you need to guzzle on a hot summer day.
Get hep to the real good stuff!
Details
Shipping Information: View shipping rates and policies
UPC: 743234002364
---
Payment & Security
Your payment information is processed securely. We do not store credit card details nor have access to your credit card information.